Please check the MAIN YEAR 2 page for Learning Links.



COMING SOON!!
Spelling checks will take place every MONDAY so please make sure spelling books are in your book bag!

10/9/2018 - 14/9/2018
We have continued to have a fantastic time in Choral class this week. We were introduced to our key story this term 'Blown Away' and we have been writing lots of descriptions of the characters and the settings from the story, we are working hard to make our vocabulary as interesting as we can! In Maths we have been using our number facts to help us add 3 numbers as well as practising counting in 2s and 10s!
In topic this week we learnt a song to name the 7 different continents, click here if you would like to listen at home! We also listened to the traditional Polynesian tale of how Maui tamed the sun. We had the exciting challenge of working in teams to recreate the story, the children had to work collaboratively to design and build their own nets and ropes strong enough to hold up a ball, like Maui and his brothers did to capture the sun. The teamwork in the classroom was great and we have made some incredible designs, we will be testing them on Monday to see how strong they really are!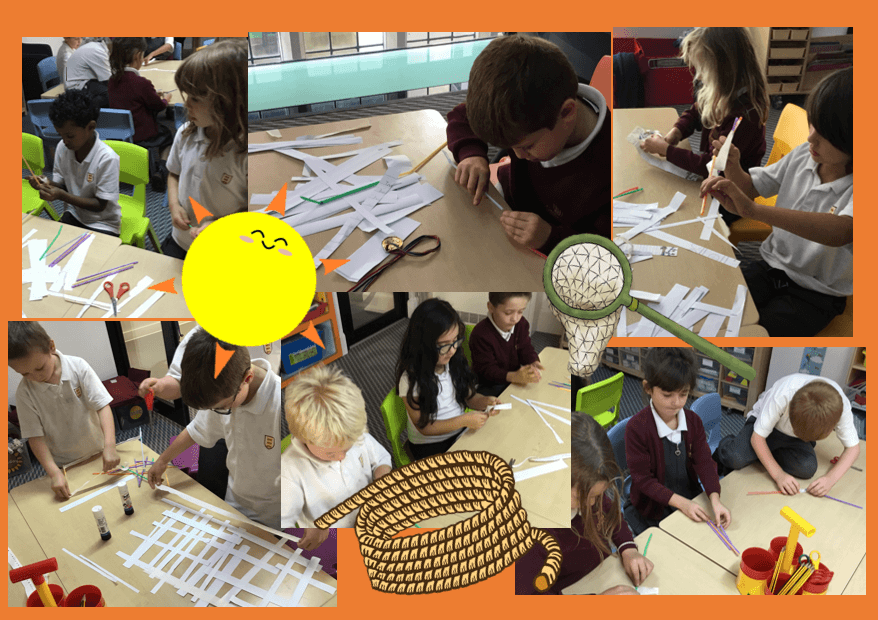 5/9/2018 - 7/9/2018

Welcome to year 2 Choral class! We have had a fantastic few days back at school and I have been amazed at how incredibly the children have settled back at school. We have had a busy few days getting to know each other, recapping how we behave at school and learning all about our new topic 'Globe Trotters' as well as squeezing in some maths, English, guided reading, yoga, art and choosing! Phew, what busy bees we have been!
Please visit our class page as it will be updated every week with our learning in the classroom as well as other useful links to spellings, calendar reminders and fun games!