25/6/2018 - 29/6/2018
This week the sun has been shining and we have been as busy as bees! We were so excited to share our learning with everybody on Wednesday and we did lots of practise to make sure we all knew when to stand up, when to speak, when to show our work and when to sing! We really hope you enjoyed hearing all about our learning and visiting our classroom to look at our books.
This week we have been exploring a different classic fairytale with a woodland setting, Hansel and Gretel. We have written book reviews about the version we have read in class and put it onto a story mountain. We were surprised by some of the changes in the version we read but we were excited that the children escaped with lots of jewels and gold, phew!
The children have been so patient and this week finally got to have their class reward for getting all of their marbles last term. We took advantage of the incredible weather with some outdoor water activities. We loved making bubble snakes and using bubble wands and we even got to cool off with some ice pops at the end.
Thank you again for coming to see our assembly this week, we love sharing all of the hard work we do in the classroom!
11/6/2018 - 15/6/2018
We have had another busy week in year 2 this week. On Monday we thought of all the different ways Little Red Riding Hood could have kept safe on her journey through the woods. We thought about what we do to keep safe when we walk anywhere outside at school and decided to make Little Red Riding Hood her own high vis jacket. We worked collaboratively to create our designs and continued to test our products throughout the making process. We then shared our designs with the whole class and explained our design choices.
We all had a fantastic afternoon at Failands for Sports Day on Wednesday. Everyone tried their best and had a go at all of the races, but I was most proud of the amazing sportsmanship everybody demonstrated by cheering on their friends and being supportive of others!
4/6/2018 - 8/6/2018
I cannot believe that we are at the beginning of our final term in year 2! The children have had a great first week back and what a way to start with a trip to the Colston Hall on Tuesday. The children did an amazing job of singing along with 3000 children from other schools and we even got a special mention for our great actions!
We were very excited to find out all about our new topic with some interesting clues about a well loved fairy tale and we have already began to compare and contrast different versions of it - Little Red Riding Hood. We have compared 2 alternative versions and written a book review of our favourite one. We have looked at some other well loved fairy tale characters, including the villains, and then created our very own story characters with their own unique characteristics, some of them were very wicked!!
In Maths this week we have been learning all about money! We have been making sure we know the value of different coins and using our great subtraction strategies to work out the correct change. Why don't you do some practising at the shops this weekend!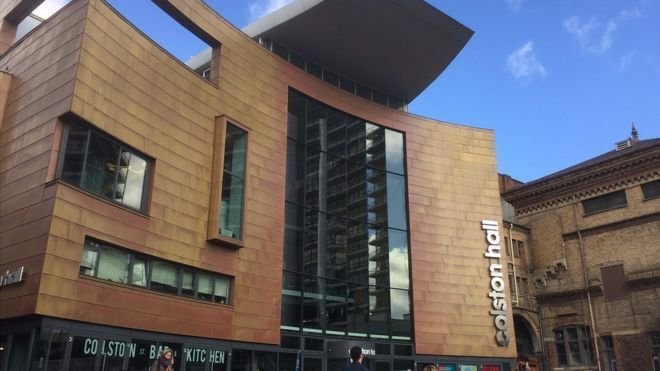 21/5/2018 - 25/5/2018
We had a fantastic time at the Wild Place this week to celebrate the end of a very busy term! We enjoyed exploring the park and visiting all of the animals. We all took part in a session about wolves, it is fair to say we are now all 'Wild about Wolves!' We learnt lots of interesting facts about wolves and we were particularly surprised to find out that we are more likely to be hurt by a coconut falling out of a tree than by a wolf! We then practised being wolves by using our senses to smell different things, hunt in a pack and by creeping up on people as quietly as we could! We had such a fantastic day in the sun!
14/5/2018 - 18/5/2018
We have had another busy week this week in Year 2. We have completed our learning about our story Wild with a poem about what we might hear, see, taste, feel and smell in the Wild. The children wrote beautiful poems using their fantastic vocabularies to really explain what it would be like to live in the wild. We also enjoyed some team work in English this week, where we had to sort homophones and match them to the correct meaning. Everyone is getting very good at choosing the correct spelling for the correct meaning of different words.
In Maths this week we have been recapping what we already know about time and practising counting around our clock in 5 minute intervals. Keep practising at home and remember whether it is past or to the hour!
Finally in our topic learning this week we have been continuing to develop our knowledge of the natural world by learning about living and non living things. We have had some very interesting discussions about whether something is living or non living or was previously living!