Our big question for the term is:
Would you prefer to be an explorer in the Arctic or Antarctic and why?
Here is an overview of what we will be learning: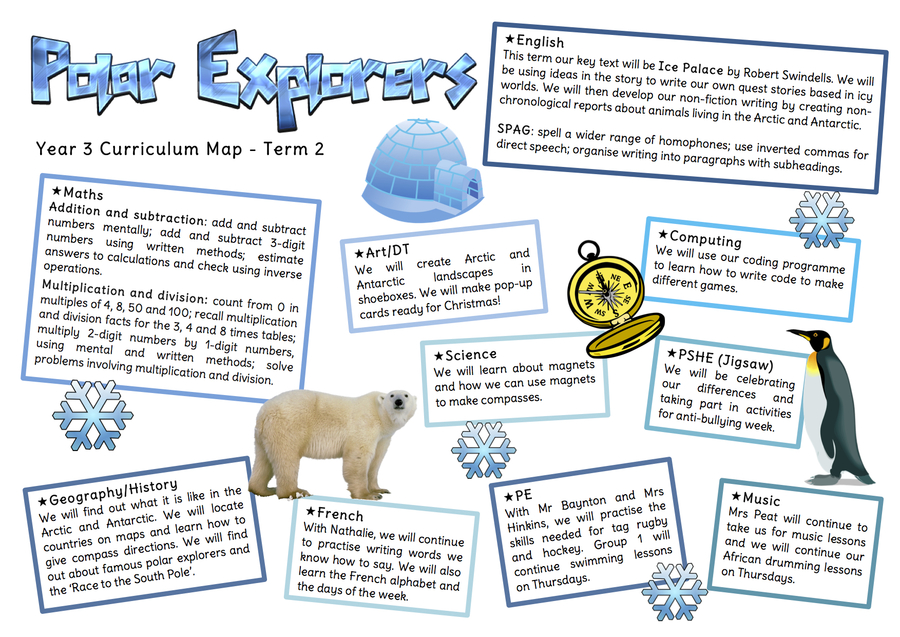 Anti-Bullying Week 2017
We marked Anti-Bullying Week by discussing what bullying is and coming up with ways to help prevent it. We agreed that it is really important to tell a trusted adult if you or someone you know is being bullied. Click on the picture below to watch our anti-bullying lesson again:
School Council Elections
Well done to everyone who put themselves forward for school council. We heard some fantastic speeches, with so many exciting ideas for how we can improve the school. We all got to experience voting in secret using a real-life booth and ballot box. We are looking forward to our new school councillors sharing our ideas at their first meeting soon!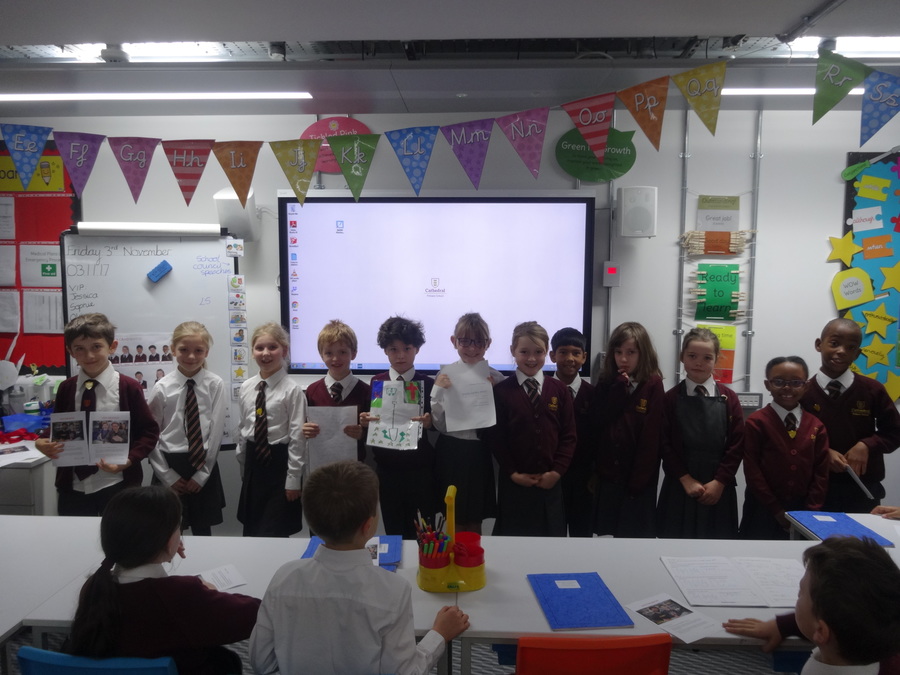 Class Assembly
Well done Year 3 for a fantastic class assembly! You have worked so hard this term and it was lovely to be able to share all the learning you have been doing. You can watch our performance of the Magic Travel Machine below:
Black History Month
This month it was Black History Month. We learnt about Rosa Parks and what she did to help end racial segregation in America. We used a drama technique called Freeze Framing to act out a scene from the story and then wrote our own diary entries. Here are our Freeze Frames of the day Rosa Parks did not give up her seat on the bus and started the famous Bus Boycott:
Whilst half the class have been working hard to improve their swimming this term, the other half have been learning about coding. They have been working on a programme to design different Ipad games. As the weeks progress, we will be learning how to create more complex games. Take a look below at some of the games we created this week.
You can also see some of the fantastic Van Gogh artwork we produced for our Harvest assembly and the amazing trapeze artists we have hanging from the classroom ceiling. As well as this, our class charter that we worked together to make is now on display in the classroom with all our targets for the year.
It's been another busy week in Year 3. We began our Science topic about light by making Whizzer Wheels (also called a Newton's Disc) to prove how white light is a combination of the different colours of the rainbow. They were quite tricky to get spinning at first but with some perseverance we got them to work!
We have also been working in groups to make information posters about the Colosseum in Rome. We have been comparing modern day circuses to entertainment from a long time ago. We found out how gladiators fought wild animals like bears, tigers and even elephants!
Well done Year 3s! We have had a fantastic start to the new school year. We have enjoyed reading our class story, Leon and the Place Between, and were excited to find out what the 'place between' would be like. We have created story maps to help us retell the story. I am looking forward to hearing your own ideas for a new 'place between' next week!
We have also been developing our team work by working on activities in pairs and groups. This week you worked brilliantly on the Secret Code Challenge in Maths. I was so impressed by your perseverance and how well you worked together.

Dear Year 3s,
Welcome to the Year 3 class page! We hope you all have had a wonderful summer and are excited about coming back to school. We are really looking forward to seeing you all again on Wednesday and getting to know you better over the coming term. We have been working hard to get our new classroom ready and can't wait for you to see it!
Mrs Wright, Miss Santos, Mr Skipsey and Miss Mills

Please click on the links below to see this term's homework activities and spelling checks:
| | | |
| --- | --- | --- |
| | | |
| The Roman Empire | Viking Saga Songs | The Vikings |
| | | |
| Rocks and Fossils | Skeletons and Muscles | Light and Dark |
| | | |
| Forces and Magnets | Health and Nutrition | Plants |
| | | |
| Volcanoes | Map Skills | BBC Primary French |
| | | |
| Hour of Code | E-safety - Think You Know | E-safety - Smart Crew |