Class Information
PE will be in school on Friday afternoons.
Spellings will be tested every Tuesday. (First set to be sent home Week 3)
Term 1 Spellings
In a bid to save the environment, I will send home a paper list of the term's spellings and then put a copy of it on the website. This reduces the waste involved in sending home paper every week. Below is the current term's spellings.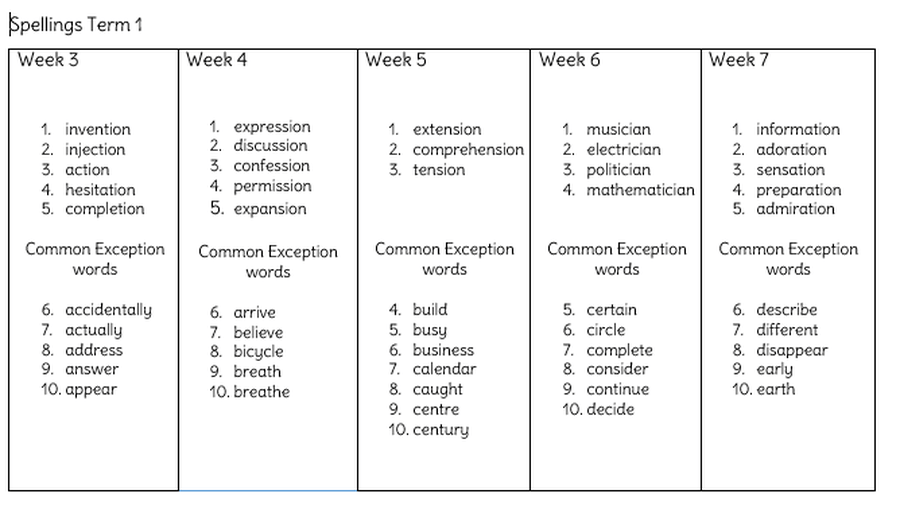 Week 2
This week have have learnt that although early stone age people didn't have written language, they did create art work that symbolised important aspects of their lives. We looked at some modern symbols and discussed how some were representational and others were abstract. The children then had a go at creating a symbol to represent one of the important achievements of the Stone Age- the discovery of fire, the invention of the wheel, creation go tools and the invention of farming.
In English, we have continued to read Stig of the Dump and the children have planned and written the start of the story. This term, we will have a big focus on how a writer needs to plan and edit his or her work.
Week 1 - Welcome back!
The children have come back and settled right back in. They've been showing off many off the things they learnt in Year 3.
We have our first PE lesson on Friday 7th so the children will need to bring their PE kits in with them. PE will continue on a Friday for the rest of the year. (We will also be going to Failand for PE at some point in the year.)
More class information will go out with the curriculum map at the end of this first week.