PE will be every Monday up at Failand. Children should come dressed in the PE kit and do not need to change afterwards. Spellings will be given out on Thursdays and will be checked on Wednesdays. Please ensure that your child has their red spelling book with them on both of these days. Please bring your reading record every day!
Term 2 - Weeks 2 & 3
It's been a very busy two weeks in Year 4. We have been continuing our topic of Bright Sparks, learning lots about electrical circuits and different inventors. In English we have been studying a book called "Nikola Tesla - Electrical Wizard". We have learnt lots about Nikola Tesla's life (If you didn't know, he's the inventor of AC (alternating current) and have written our own in-depth biographies of his life.
In art, we had fun finding out about different sketching techniques, and how light sources affect the way we use light and shade in a portrait. Have a look at some brilliant examples of the portraits the children produced below.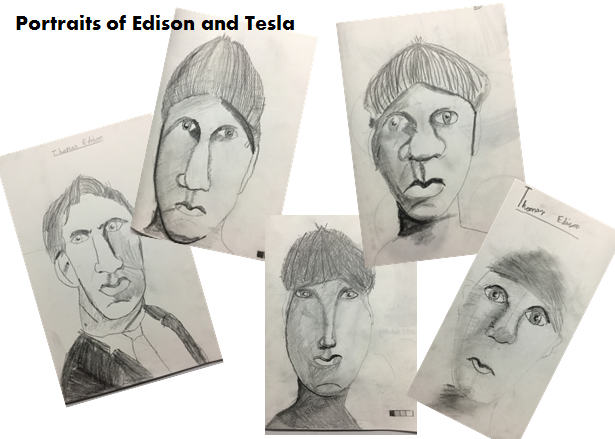 We have also been learning how to use powerpoint in computing and took the opportunity to collaborate with a partner to research a different inventor and create a short powerpoint presentation about them. We presented some to the class.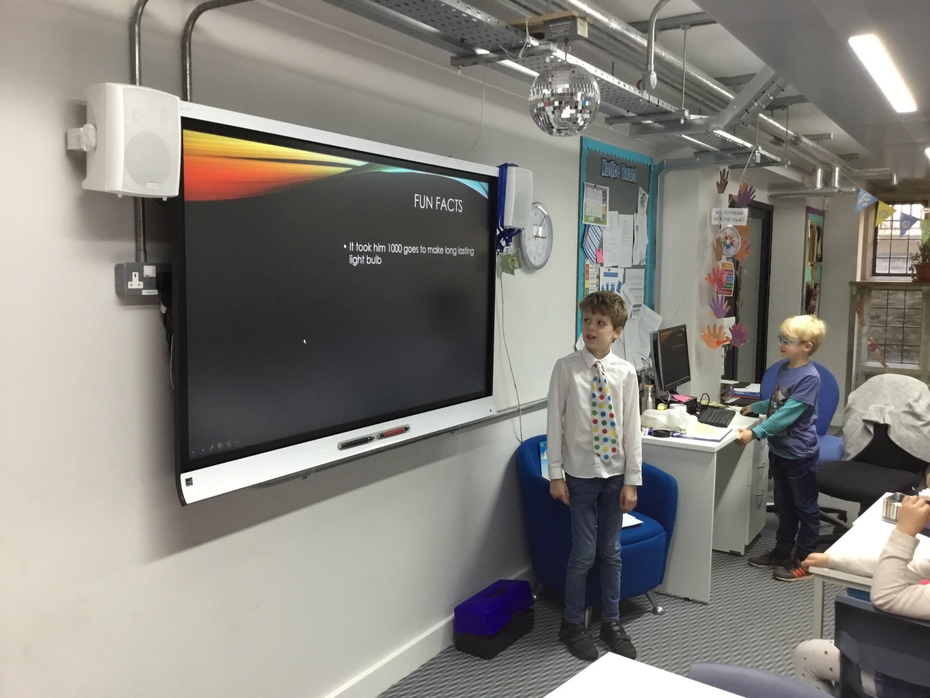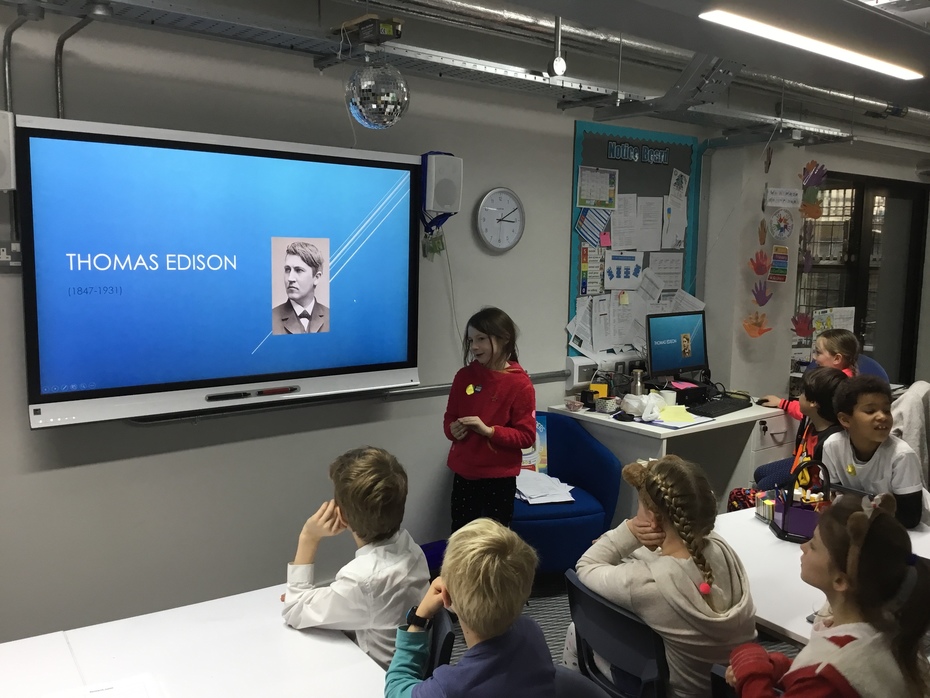 This week has been anti-bullying week at school. In English this week we discussed the subject in depth and then used the trailer to the new film of "Wonder" as a stimulus to create poems about what it feels like to feel different. Here is an example - we hope you can hear it well - please turn up your volume! Thanks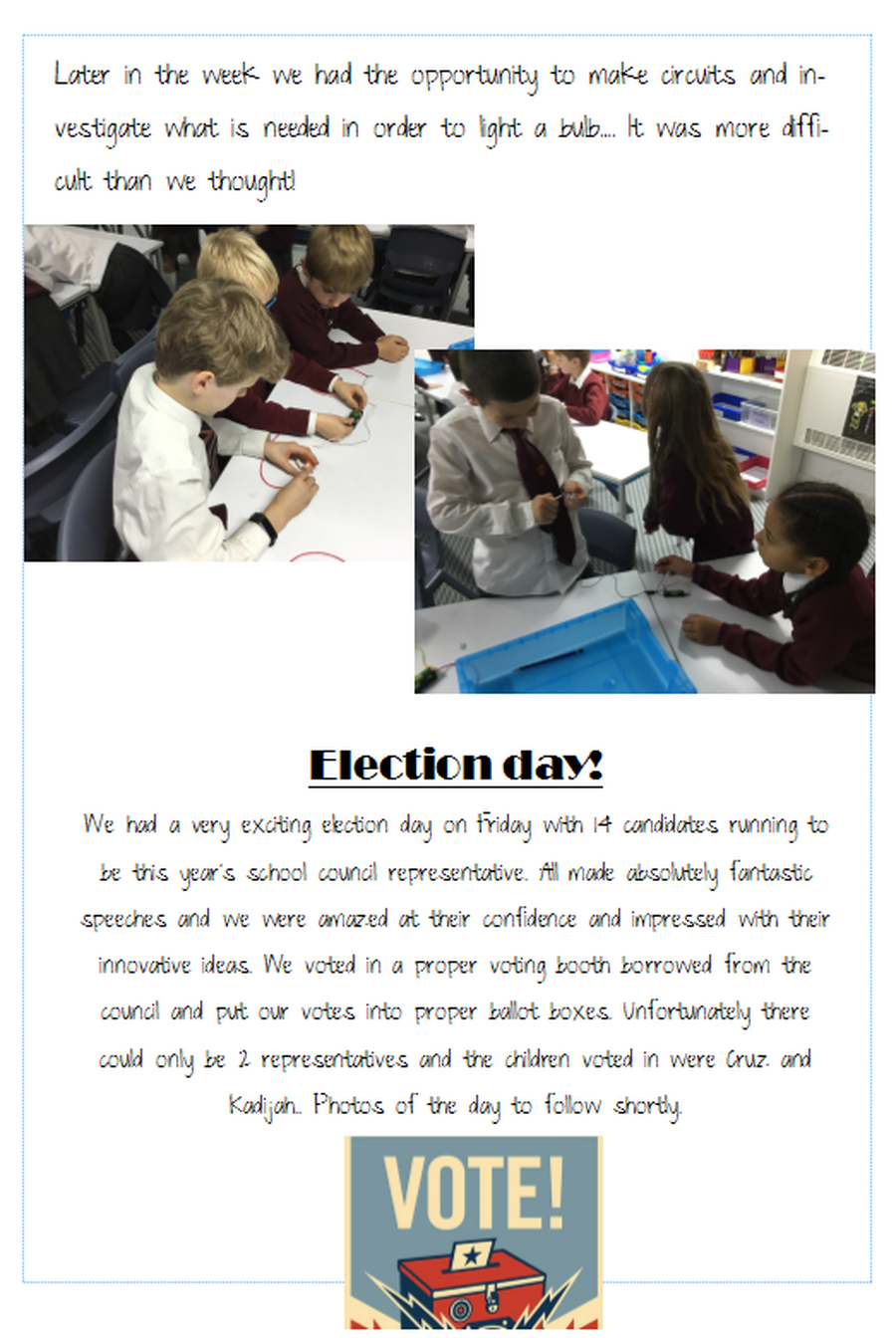 Term 1 - Week 7
Although it's been a very short week, we've managed to cram a lot in! We had our class assembly on Tuesday where the children sang their hearts out with our Stone Age version of 'We Will Rock You' as well as a song about the New Stone Age. We also performed our favourite Stone Age poem, 'The Quarry' which recounts the tale of a mammoth hunt. Thank you to all the parents who came to support and also helped children to learn lines and practise song words!
On Wednesday, we had an inspiring morning learning about important black people throughout the world whose actions helped to change laws and prejudices in society. We worked in pairs to research our chosen figure and made bright colourful fact files which we presented to the class. We learnt about so many inspirational people and were amazed by their courage and achievements.
Term 1 - Week 6
It's been another busy week in Reggae Class. We had our trip to the museum on Wednesday where we got to hold tools that were over 500,000 years old! We then held a Neolithic axe head which had been shaped using sand and water. We also looked at bronze axe moulds which helped us to imagine the smelting process that we wrote about last week.
For those who have been wondering, the results are now in from our tooth decay science experiment. After nearly two weeks, it was pretty disgusting to open the jars and see what had happened to our eggs! The smell was horrendous but we managed to put this to one side and look at the effect that each drink had had on the enamel of the shell. Interestingly, the Ribena light had caused more damage and discolouration than both Coca-Cola and the full sugar Ribena. However, the egg shell that was most damaged was the one in the orange juice which had severely corroded the shell. As expected water and milk had done the least damage.
Finally, we ended the week with a lovely day of celebrating the new opening of our school. We not only met a famous author and had our new books signed, but we also got to meet the Mayor of Bristol and ask him questions about his job (as well as his family and pets!). We were very pleased to take home our celebration cakes and bookmarks at the end of the day!
Term 1 - Week 5
This week we moved from the Stone Age into the Bronze Age and learnt about the process of making bronze. We also thought about the ways that lives would have changed as a result of this new discovery. We have written detailed explanation texts for you to find out more about it. It has been such a busy week we even started learning about the Iron Age and wrote amazing diary entries from the point of view of someone living during this period.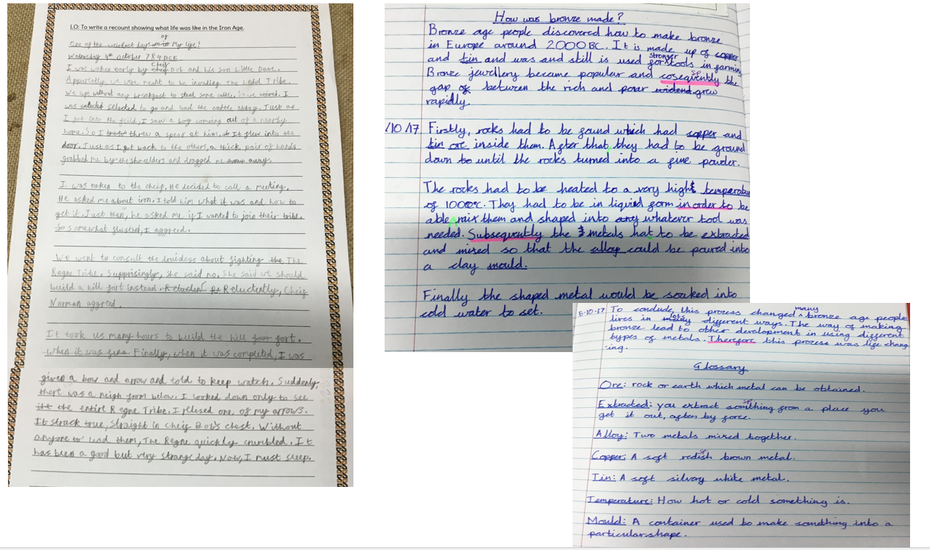 In Maths we have been finding 10, 100 and 1000 more or less than a given number and we had fun exploring this concept through practical timed activities such as making a paper clip chain, building a wall and transferring water to a bucket. Not only did we have to use accurate measuring, we also had to then find 10, 100 and 1000 more or less than our measurement!
We have continued to practise our 'Dudes and Toots' and even started to compose our own melodies this week using the notes we can already play (B, A and G).
Term 1 - Week 4
This week we celebrated National Poetry Day on Thursday, by having a whole week of learning about different types of poems; their features and learning how to create our own Kennings.
In Science we set up an experiment to looks at the effects of different drinks on our teeth. We used hard boiled eggs as their shells have similar properties to our teeth. We have covered each one with a different drink: coca-cola, orange juice, ribena, water and milk. We will let you know what we find out!
Our Harvest Assembly was a great success. We sang songs and heard poetry and learnt facts about Food Banks across the country. Thank you for all your contributions to the food bank.
Term 1 - Week 3
This week in English we have been learning about non-fiction texts and their features. We have planned an information sheet about Stig thinking about subheadings and paragraphs. Next week we will be publishing these.
In Maths, we have been working with 4 digit numbers understanding their place value and how to round to the nearest 10 and the nearest 100. We also had another great "Dudes and Tutes" lesson.
In topic we continued our work on the stone age, understanding how researchers use evidence to learn about the past. We also had a go at making our own clay pots - that was great fun, and they turned out beautifully!
Term 1 - Week 2
We have had another busy week in Year 4. This week in English we have been writing the beginning of the Stig of the Dump story from Stig's point of view. Our grammar focus has been on using "fronted adverbial phases" in our writing. The children have become very good at using them. If your own grammar is a little rusty and you would like to find out more about fronted adverbials, click here for a handy guide we have put together. Here are some examples of the children's writing.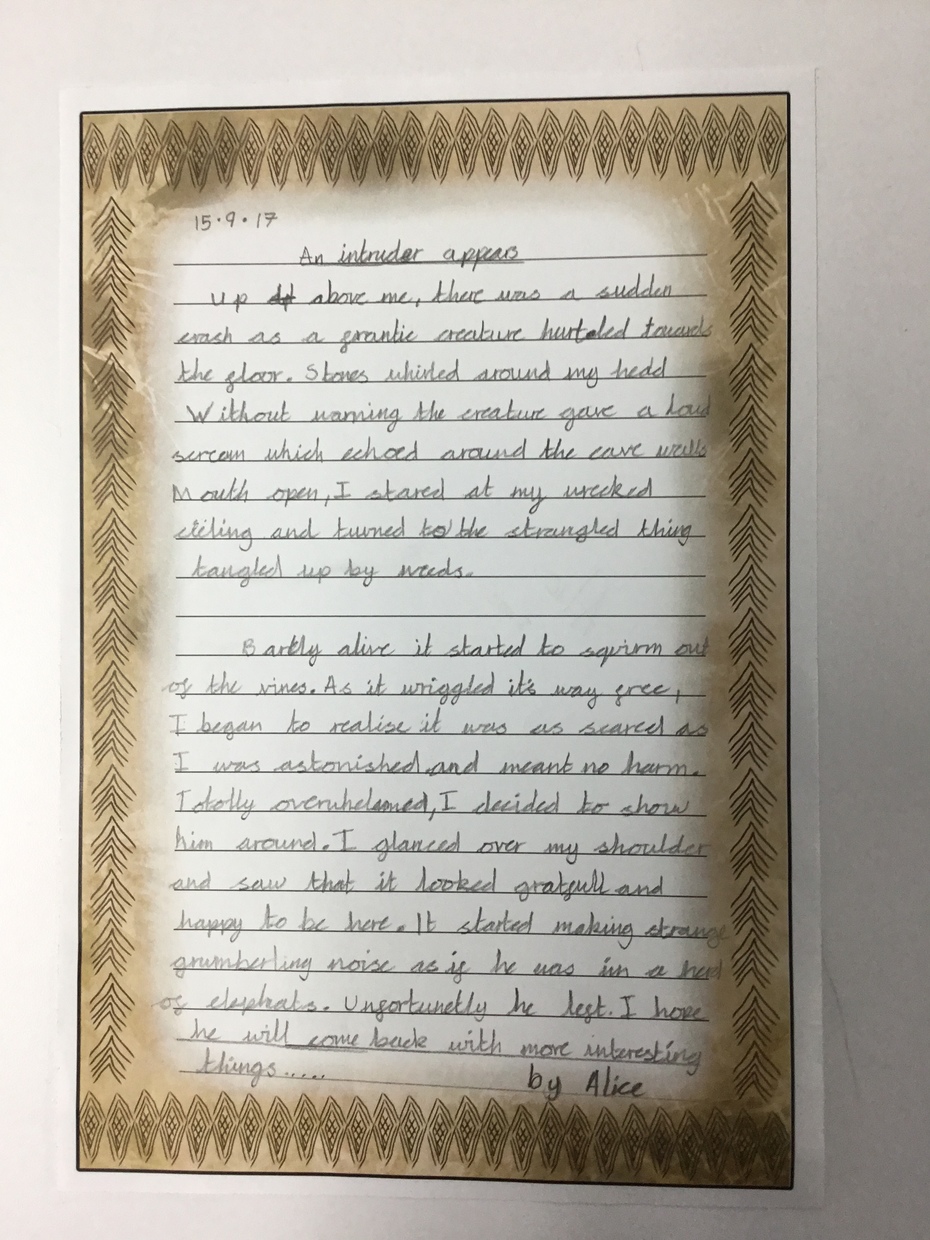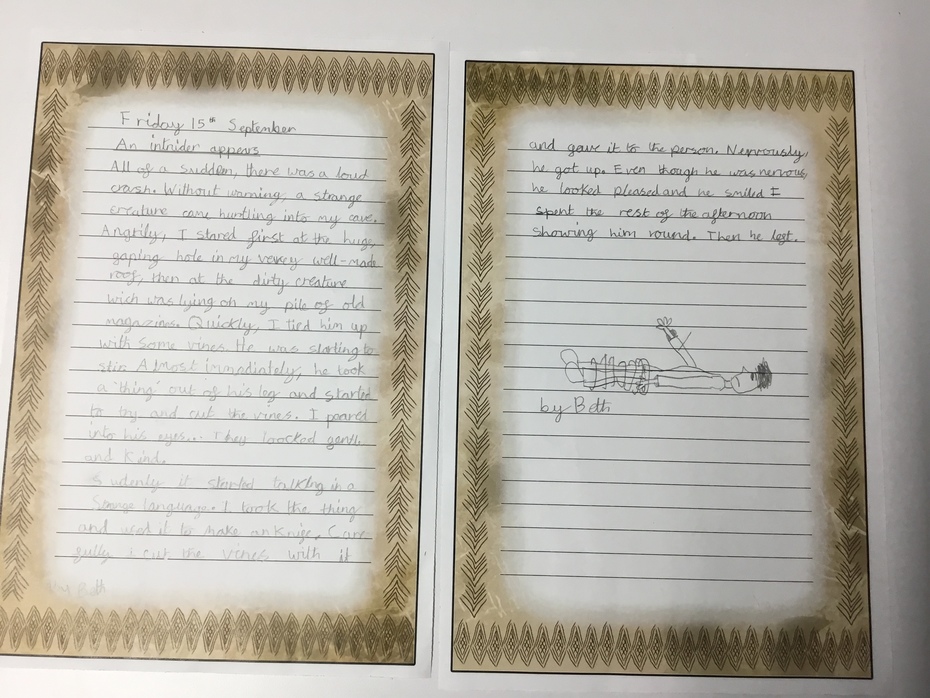 Here are some photos from our Stone Age Dig in Week 1 - it was a great start to our topic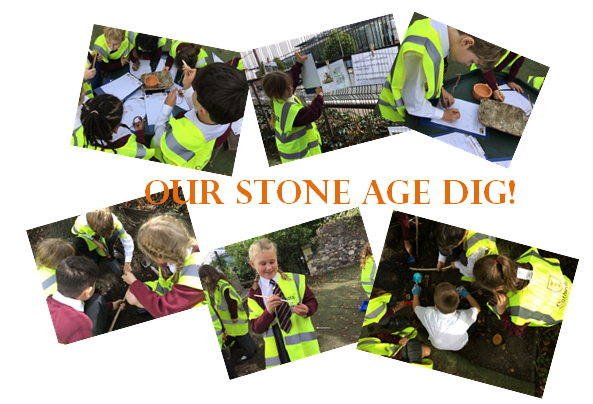 Welcome back. We are very excited to be in our new school! The children have settled into the new space beautifully and seem to be really enjoying practising the new routines.
This week we have had fun introducing our new topic (Stone Age to Iron Age) through an afternoon of digging, sketching and asking questions; we have played some getting to know you games to find out even more details about each other. In maths, we have been revising place value, looking at thousands, hundreds, tens and ones and in English, we have have had fun beginning to study "Stig of the Dump" by Clive King.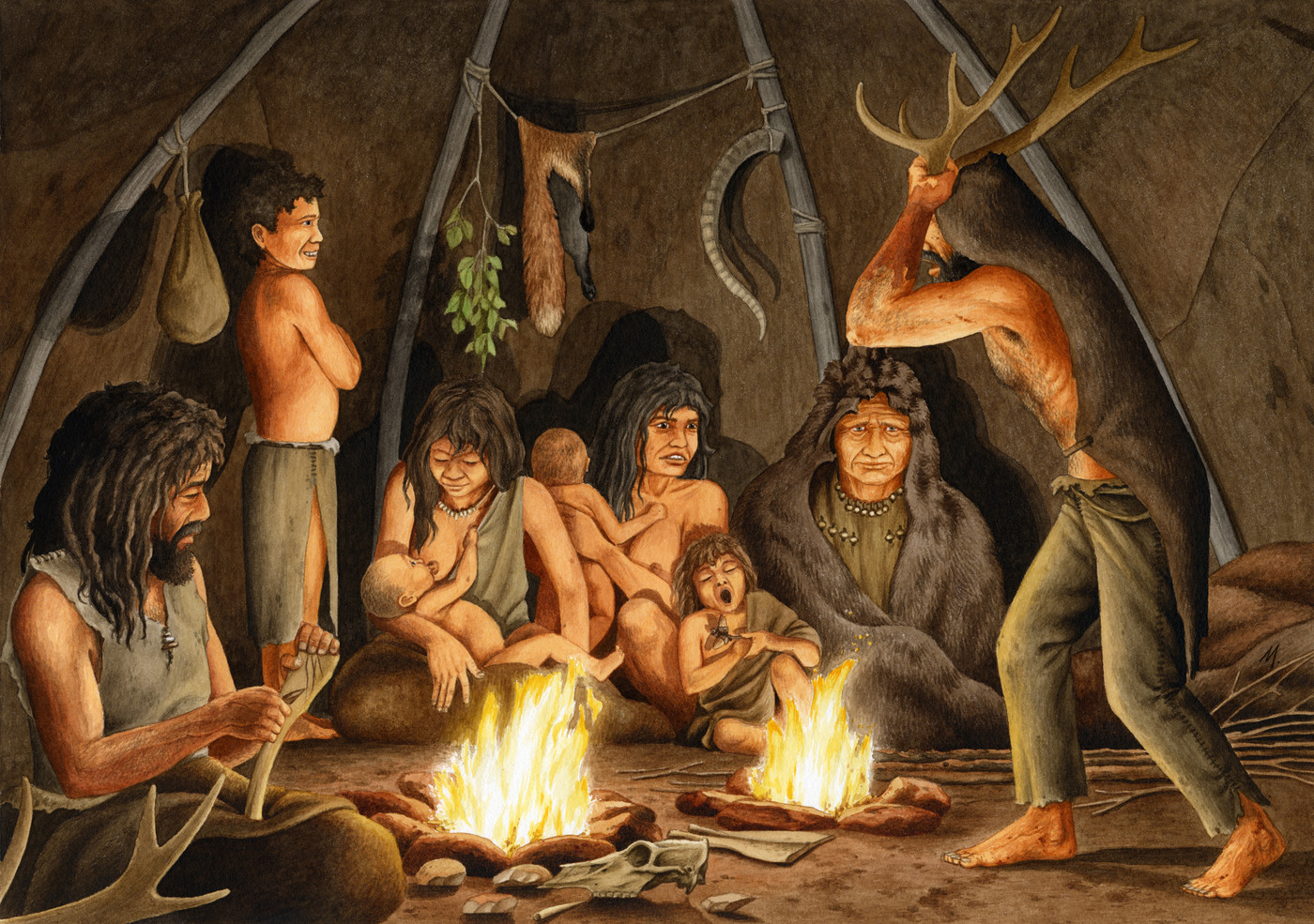 Here is a copy of our weekly timetable in year 4. We will update it each term as PE or Music slots change.