Reminder: PE is on Friday afternoons - please come into school in your PE kit; there is no need to change.
Spellings: Please note that spellings are now taught and checked on Fridays. New spelling lists will be updated shortly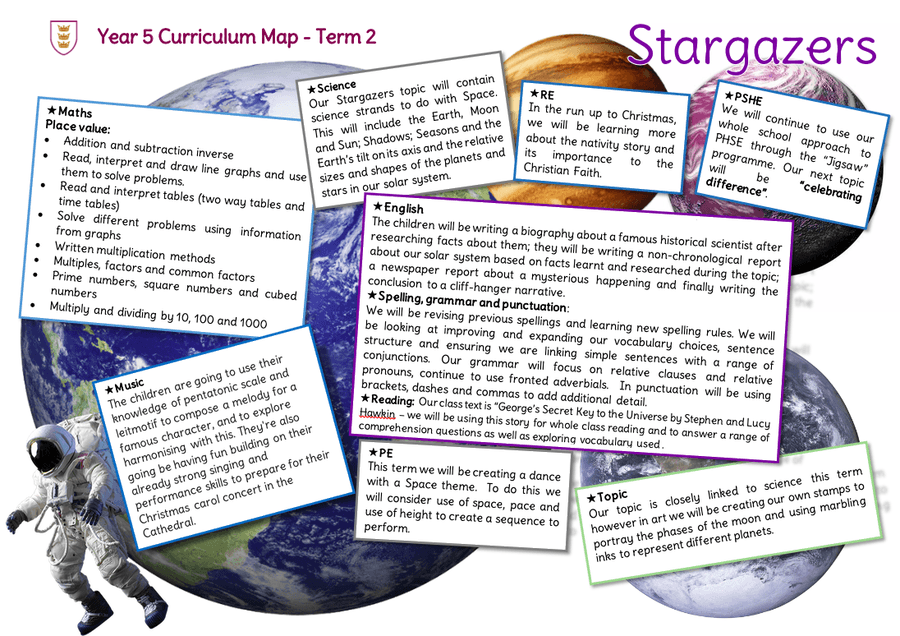 12.11.18 - 17.11.18 (Week 2)
As usual, a busy yet fab week in Soul class with lots of learning and light bulb moments! We delved further into the scientific part of our topic, exploring orbits, rotation, day and night, seasons, and the planets. We even looked at the word 'mnemonic' and made our own to remember the planet order - some made us really giggle!
In English, we applied our research on Stephen Hawking and began writing our biographies - slowing down and thinking about quality over quantity. The children have been learning about and practising using relative clauses as well as dashes (and brackets and commas!). Their writing so far has been amazing - we're looking forward to continuing next week!
After practising our addition and subtraction methods, we applied our learning to problem solving and reasoning questions. There were lots of skills needed and a lot of thinking. We learnt how to use trial and error to solve certain problems.
Probably the most thrilling part of our week was watching some videos of Steve Swanson (a real astronaut who has been to space!) answer some of our questions which we asked at the beginning of term - we were so lucky to have been picked and felt really excited seeing our name and hearing our questions!
The videos are attached below but are quite large files - they should open in QuickTime Player.
05.11.18 - 09.11.18 (Week 1)
Welcome back! What a busy week we've had in Soul class! The children came back and delved straight into their topic by attending Junior Astronaut Training. During this, they challenged themselves and took part in various activities to test their concentration, fitness and perseverance! We've done some super learning in maths; we have been looking at decomposition and expanded methods for subtraction and challenging ourselves with challenges and puzzles!
We have learnt so much already about space; using lots of different size balls (spheres) we estimated the relative size of the earth, sun and moon, and then measured them - roughly - to scale! It was quite amazing to see the difference in size and distance! We used a pencil in water to help us to reason and think about direct and indirect evidence.
We have also started reading our new book and have been using our comprehension dogs to unpick vocabulary and to compare.
On Wednesday, we had a special treat as members of Bristol University visited us to introduce 'Lego Robotics'. We worked so well together to program our robots; some of us made our robots follow colour, make noises, change direction and even stop for a nearby obstruction! It gave us a great insight into engineering and was a fun and inspiring afternoon!
15.10.18 - 24.10.18 (Weeks 7 and 8)
To finish term 1, Soul class had lots of fun carrying out a science experiment and using equipment from the secondary school, working together with exciting tools (safely!) in forest school, and writing some incredible diaries for their progress writes! We also got to go to the Hippodrome to experience a performance by Malorie Blackman.
08.10.18 - 12.10.18 (Week 6)
It's been a very busy couple of weeks for Soul class with a Black History Month workshop, camp and then a week back at school with a library visit and a musical values assembly! We had an absolutely fantastic time at camp and the children were amazing; they were brave, supportive, resilient and most importantly, full of smiles! I hope you enjoyed keeping up with us through the photos in our Camp section!
This week, Soul Class have learnt about the Trojan War and were going to write a diary in the style of a Greek or Trojan soldier but we decided that we had such an exciting time at camp that we would write it about the day we went caving! Their ideas have been fantastic.
In maths, we have looked at addition and really thought about the importance of place value - lots of us have extended our learning and challenged ourselves to solve problems with missing digits!
We have been getting creative in art and have been making paper maché Greek pots using balloons which we will be decorating next week (those that haven't burst that is!)
We have already started to think about our class assembly next week and cannot wait to share all of our learning with you!
24.09.18 - 28.09.18 (Week 4)
Another fantastic week full of focused learning - well done, Soul Class! This week, we visited the agora, where we held our very own debate on whether children should be able to vote! After learning about Greek democracy, and the rules the Greeks created, we decided to take matters into our own hands and share our views in a Greek-style debate. Soul Class then planned out a balanced argument in which they showed an understanding for the opinion that they didn't necessarily agree with. I was very impressed with their maturity and also the fantastic reasoning they came up with!
In PHSE, we looked at what we need to learn and the right's children have. The children thought really hard about what is most important to them and reflected on their own responsibilities which impact their learning.
17.09.18 - 21.09.18 (Week 3)